Consultancy strategy and services for your low-carbon transition
Our goal is to assist firms and  local governments  in their low-carbon transition. We offer a wide range of services from calculating  your carbon footprint and building your decarbonization stategy to facilitating workshops and training programs.
Offers
Cities, local and rural communities, businesses : we find the most suitable solutions to design your climate strategy.

Carbon Footprint
It's the starting point of your climate strategy. It provides your organization with all necessary information to design your action plan : KPIs, climate goals … Cool Down project is certified by the Association Bilan Carbone.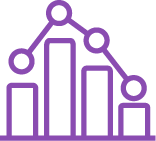 Low-Carbon Strategy
Thanks to a wide range of expert consultants, we gather a team able to design a tailor-made low-carbon strategy to develop, manage and communicate on your results, using SBTI standards and methodology.
"Nous avons fait une fresque du Climat avec Marie à destination d'une partie de nos dirigeants. Cela a été un moment de prise de conscience réelle grâce à la pédagogie de Marie et surtout à son expertise et sa connaissance de l'actualité. Une vrai mise en perspective. Le plus intéressant sont les débats que Marie suscite avec bienveillance et pragmatisme pour que le monde bouge!"
Camille Caron, Oney
"Merci Marie Emery-Leleu pour nos échanges, ça nous inspire à changer le monde"
Elisabeth Falck, Vestiaire Collective
"Merci encore de nous avoir accompagné dans cette expérience, cela a continué à alimenter les discussions, voire les projets … l'effet Fresque est encore palpable"
Hélène Berille, Danone Communities
"Je recommande, sans retenue, Marie Emery-Leleu, qui a su prendre la mesure de la complexité du dossier sur les enjeux du littoral en Hauts-de-France avec sérieux et bonne humeur malgré le contexte très contraint que nous avons connu au printemps 2020. Je sui convaincue qu'elle saura apporter une réelle valeur ajoutée dans tous dossiers à forts enjeux environnementaux"
Christelle Gadenne, ENRx